---
Fun
Websites
---
"
The journey of
a thousand miles begins with
one step.
"
~ Lao Tzu


"Take
the first step:
Allow yourself
some fun!"

~ Liz de Nesnera


---
"
And you may
ask yourself
:

well, how did
I get here?
"
~ Talking Heads


---
"
All I can do,
is all I can do!
"
(I don't know who said it first, but I say it a lot!)
~ Liz de Nesnera
---
---
Legal Information
Disclaimer
|

Privacy Notice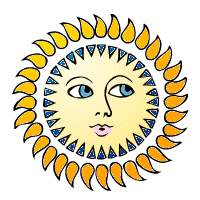 Let the sunshine in
whatever the season!
(hmmmm, wasn't here a song with that line?)


---
UPDATE:
It has been a while since I have updated this site.
(Yes, the 90's are calling and want their website back ;-)
A lot has changed since 2010. Including, as often happens, a divorce.

Life goes on, and I have kept this site up as it still seems to offer value.

I plan on giving it a complete overhaul in 2019, so please be patient, as it has always been a labor of love.

---
Let the whole world know you're a
Family Caregiver & proud of it! Get
The Official
Family Caregiver Bumper Sticker!
(It makes a great gift!!)
---
Being a Family Caregiver is tough.
I know it's work from the heart,
but that doesn't make it easy.
Do what you can to bring more
Fun and Joy into your life!

Have you made any

FUN

plans?
You don't have to go far,
or spend a lot!

Get some great

FUN

ideas in
"52 Fun Feats For Caregivers!"

---
"
Remember!
You Have Permission
To Be More Than
Just A Caregiver!"
YES!

You Are Allowed To HaveFun!

YES!

You Are Allowed To Have A Life!

YES!

You Are Allowed Guilt Free Joy!

To: The Caregiver Reading This Page
From: Liz de Nesnera
Subject: This Website is for YOU!

Are You New to Caregiving?

Are you overwhelmed because someone you love just got sick and you haven't seen the light of day for weeks?

This Website is for YOU!


Are You an "Old-Hand" at Caregiving?
Are you overwhelmed because you've been caring for someone for years and you just want to stop the world and get off?

This Website is for YOU!



Whether this is the first site you've been to or the fiftieth, my goal is to help you along the caregiving path

, while giving you permission to have fun along the way!






I've been where you are.


I'm still there.





I didn't even know what a "caregiver" was... till I became one!
I was a family caregiver for over 15 years. I hope that in sharing my experiences, my frustrations, and my ways of bringing fun back to my life, I can show you that....


...to be a caregiver and have fun! No matter how long you've been at it, I'm here to help you see that yes, you are a caregiver...and you are so much more!


Welcome to

my

world.
Welcome to

your

world.
Welcome to the world of

over 50 million of us

in the United States alone.

Remember !
You are allowed to have a life,
beyond being a caregiver!
You are a Caregiver.
Welcome!
Thanks for visiting!
Peace,
Liz de Nesnera

---